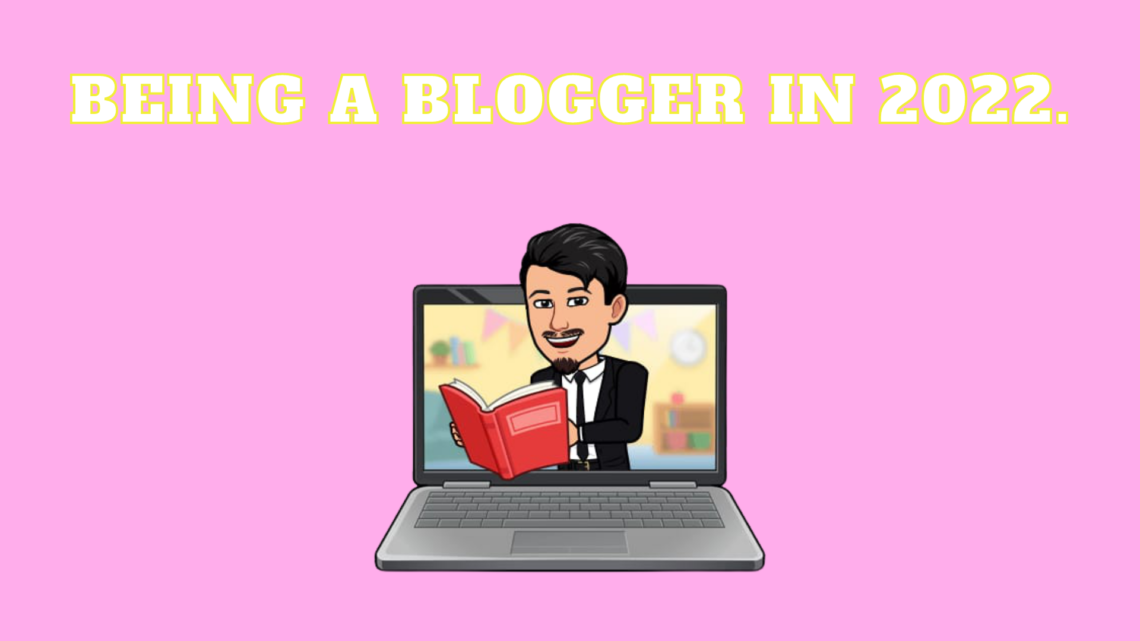 Blogging comes with its pros and cons. Suppose you have excellent writing skills and can communicate with the audience about your thoughts, opinions and perspectives in an efficient way. In that case, it is the right career choice for you. Bloggers share their knowledge and expertise and create content, services and products for their target audience.
Be warned; it includes a lot of researching and fact-checking, as well as marketing and promotions. Bloggers should maintain updated material and collaborate with marketing teams to promote their content and be unique. Be consistent and become a full-time blogger—a few things to know before you start a blog.
1. Limited Time
Creating a blog can be a hassle and has time constraints. It might be impossible for you to take a day off from work, especially if you are a beginner. It is essential to have an organised schedule if you already have a 9-5 job before starting to blog. Learn to hustle.
2. Background Work
Research takes more time than writing the actual blog. Suppose you are collaborating or promoting a brand. From meetings, pitching ideas, researching the product or service content, taking feedback, analysing and promoting takes a lot of time, especially when you have to fact-check everything. But it becomes easier once you are done with all the necessary stuff to include in your blog. Pro tip – Be a geek.
3. Pressure
From the first 2 points, you might've already understood that the job comes with pressure considering heavier work than expected and time constraints. Suppose you post a blog without fact-checking or proper research or even spending considerable time editing it. In that case, the chances of writing a plagiarised blog are higher and are non-beneficial.
4. Stay Updated
Always follow other blogs. Look at what people are writing about and trending material; also, take a look at the blog's comment section so that you can get advanced feedback or audience opinion on the subject. One way of staying up to date in your area is to improve your knowledge. Using this knowledge wisely can work wonders for you.
5. Be Flexible
As I said before, blogging consumes a lot of time. First, understand if you are a team player or like to work solo. When you meet with clients, plans and schedules change without prior notice. Don't frown. Be open to understanding new things, new methods, and new ideas.
6. Learn from Your Mistakes
When you create a blog post, ensure it has enough keywords, you don't want to overdo or underdo when it comes to keywords. As a result, it can be tricky and exhausting to find the right keywords sometimes. Look at your blog page's SEO statistics, find the gaps and improve yourselves. Unintentionally or unknowingly, a few blog parts can hurt someone's sentiments. When it happens, learn about what happened and what went wrong and edit your blog post accordingly.
7. Content, Content, Content
Make sure your content is fresh, unique and up to date. Don't stick to trending topics only. Choose some classic topics, like festivals, relationships, money, etc. People tend always to revisit these classics even when they are not trending. Make sure your blog has regular content.
8. Interact
Share your schedule with your audience. Always keep a target audience in mind while creating or publishing your blog. Keep an engaged audience in mind. So, interact with your audience and check your analytics to see when the majority audience visits your blog and try to release it during this time. Ask your audience how many topics they would like to see per week and when they would like to see them. Also, ask them if there are any topics they would be interested in knowing.
Now that we've got a few success tips, pros and cons in blogging, let's look at how to start a blog.
1. Name Your Blog
Bloggers come from different sectors like travel, photography, personal, professional, entertainment, fandoms, fashion, etc. Create a unique descriptive name that promotes your area and blog's information. Have at least five blog names. Brainstorm ideas. Check the availability of the word. Choose a domain extension.
2. Customise Your Blog
There are tons of blogging software you can freely register to build your blog. You can also use paid features, but if you are a beginner, it is advisable to stick around with the free version until you get used to the process. Some blog hosting companies also deliver your blogs to users for a paid package. Customising your blog consists of selecting themes and layouts for your blog. Once you choose the appearance and aesthetic of your blog, you can move forward with creating a blog.
3. Create a Blog & Publish It
Before creating any blog post, make the 'About us' and 'Contact us sections. If your blog offers users content, service or product, create 'Privacy Policy, 'Disclaimer', and 'Terms & Conditions' sections. It gives users or customers an idea about you and your blog. Once you finish with the basic introduction of your blog, you can go ahead and create the content you want. Make sure your content is original. Add pictures or videos suitably. After editing your blog and checking for plagiarism, you can publish your blog post. Add social media links for users to share your blog.
4. Promote Your Blog
Create a marketing strategy for promoting your blog. Or take help from marketing firms to promote your blog. First, share with your family, friends, colleagues and near and dear about your blog and ask them to spread the word. Social media marketing and promotions are pretty easy nowadays with the right skills. So update your marketing skills. Collaborate with other content creators or bloggers in your area. You can support them and comment on their blogs.
Ensure your visitors are engaged by interacting with them through comments or likes. Add a comment section and login page for users to interact with you. Ask for regular feedback. Sign up with Google Webmaster, Bing Webmaster or any other sites to ensure your blog is visible. Pro tip – Provide a newsletter subscription option to users to alert them through their emails when you post new content online.
5. Monetise Your Blog
Once your blog is online and promotions are in full swing, making money from your blog becomes more accessible. You can find advertisers to promote on your blog. Add Google Adsense code on your blog to start advertising on your blog. You can add products or service advertisements to your blog. While adding advertisements, remember not to use too many ads, as this irritates users. You can also create paid memberships to share exclusive content on your blog.