Adelaide' Diary: Day-Three. The Crystal Ball
If Adelaide had a Crystal Ball,
Adelaide sits at her desk, reflecting on the week's events. She honestly wishes she had a time machine. She wants to go back to Dec 31, 2020, before life began to suck. Before she said yes to things she shouldn't have. She honestly needs to learn to say no. Simple as that. No! She has lost all but two friends. All her friends have left her. All because she asked for money. Business has been slow, and she wasn't getting paid when she should have and needed money. But the situation was out of control, got thrown out of almost every FB group she was in and lost good friends. Really good friends. Adelaide looks out the window. The day was dark as her soul. It's not dark but she was a bad person.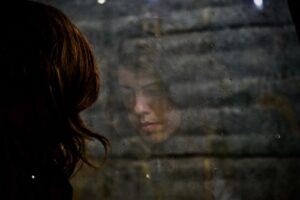 Although she feels bad for the actions that took place this week, but because she has no one. And it's all her fault. This truly has been a dark and stormy week. She needs to learn how to say no, to stand up for herself. She needs to learn a lot of things. Adelaide came to the decision to stay off social media for a while anyways. Unless it's for work. It disturbed her how people focus on all the negative. Why can't people just say no and move on? Why can't people just block someone instead of talking about it like it's the plague? Why can't people listen? People don't listen. Some people call themselves Christians, but don't act like it. Adelaide's been down that road herself. This week has tested her faith. The devil himself has taken over. The friends that are still my friends want to help, but can't. Not unless they had a time machine themselves. Guilt ways heavy on her mind. Fear soars through her bones. Adelaide was on the verge of losing her mind. Stress had eased some, but she still does wish she had that damn time machine. Or maybe a Crystal ball.
If Adelaide had something that made her see her future, she would be sure her life wouldn't be in a huge mess now. Everyone could use time machine or a crystal ball. Just once. Maybe it might help people make better decisions. Adelaide certainly would have made better decisions had she had a crystal ball. She knows life isn't perfect, but life has got to be better than this. She hated waking up every day wondering what crazy things the devil was going to throw at her. She looks out her window. The sky had lightened up a little. The sun was trying to peel out. Her dog comes over and looks at her. It's his way of saying he needs to take a trip outside. She gets up, closes her and and takes the dog out. The rest of the day goes by smoothly as she tries not to make any more mistakes. As the day ends, she says her night time prayers and turns out the light.
~~~
Advertise: Click here to shop from Amazon, this is our affiliate link it helps us keep running the page and support writers and provide a platform for them to showcase their talent. Shop from the link to donate to us.